NEVER SLEEP – a collection of instrumentals I have produced over the past few months along with a couple of bonus tracks. All of the beats were made between the hours of 10pm & 6 am, hence the name NEVER SLEEP.
NEVER SLEEP BY IV
FREE DOWNLOAD!! CLICK HERE!!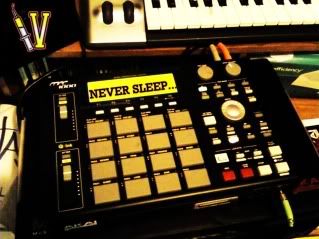 There is nothing I enjoy more than making music, so I hope this collection reflects that & that you enjoy listening as much as I enjoy creating. And remember, this is only the beginning!
Special thanks to Junclassic, Jwho, Jondis, Olu's Bliss, Crate Kings, HHL, Rock the Dub & everyone else who posted this on their blogs & websites!